2018 NotsoAmazon Softball Season Softball · Any All Levels
Accepting Waitlist Requires Basic Membership
MonTueWedThuFriSat
Sun
10:00am to 2:00pm
Recreational House League
Free Agent Fees

Regular

125.0

Payment Plans Available
UPDATE
2018 Registration is now full!
We are accepting waitlist applications only. Please sign up here to add your name to the link. Please note that players WILL NOT be required to pay until they are successfully added to the league when a spot opens up.
If you are a Person of Colour please email info@notsoamazon.com or message us on Facebook to receive the POC sign up code.
*We are using the term 'People of Colour' in its capacity to encompass all non-white groups and emphasize the common experiences of systemic racism, with no intention of summarizing said experiences without recognition of individual and systemic struggles.
---
We play 15 games from May to September 2018. We do not play on long weekends or on Pride Weekend.
More general details available here.

Fee Payment
Registration fees are due in FULL on April 8th , 2018 unless you have selected a payment plan. If we do not receive your full registration amount by this date you will not be placed on a team and will be moved to the wait list. A wait list player will get your spot.
Any outstanding fees/charges from the 2018 season must also be paid in full prior to playing in the 2018 season.

We have a payment plan available this season for those who would prefer to pay in installments:
50/50 - 50% of fees due upon registration ($62.50), remainder due before the team sort (Apr 8th, 2018)

Subsidies are also available for those who require them - please fully complete your registration under the "pay in full" option, but choose "pay later" at the end. Contact us at info@notsoamazon.com to discuss your requirements.


Updates to our league hosting platform.
In a huge development, our hosting platform finally allows for more options under the "gender" field upon signing up for an account. Players who already have profiles on our website can update their current selection by going to "edit profile" and clicking the drop down menu.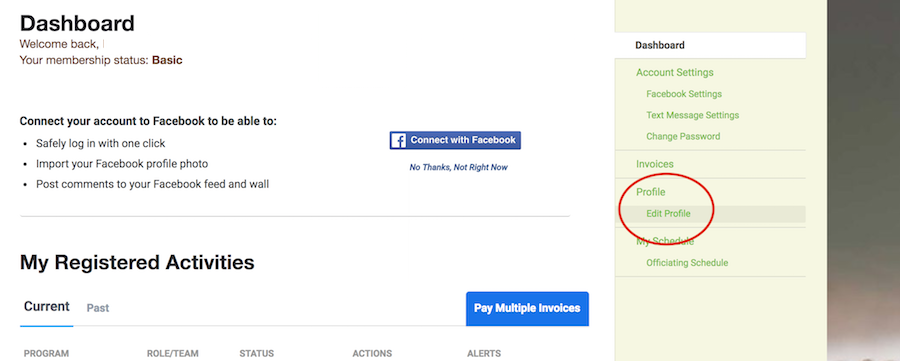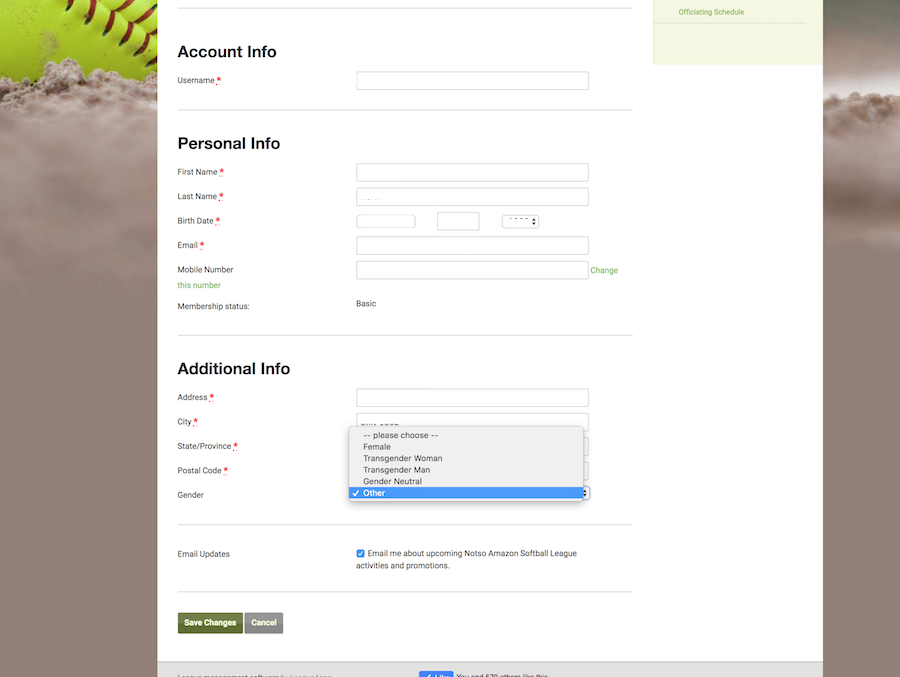 T-Shirt Sizes
We know clothing sizes can sometimes feel a bit random.
Here's a size chart from our printer to help you choose the right shirt size. All shirts are unisex and players have been known to customize them for individual fit, function and flair. Other sizes are available - please note your requirements on your registration form.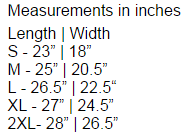 If you are having trouble reading the waiver online - you can view it here

The Notso Amazon Softball League (NASL) provides recreational softball for lesbians, bisexual women, queer women, queer-allied women, and trans folks of all skill levels. The league understands trans to be a broad and inclusive term, and we invite all members who identify within the trans community, those who are binaryidentified and non-binary-identified, including genderqueer, genderfluid, intersex, and Two-Spirit individuals, among others to join us!
Our vision is to live in a community where individuals can participate in a sport that is free from discrimination based on sex, gender or sexual orientation.